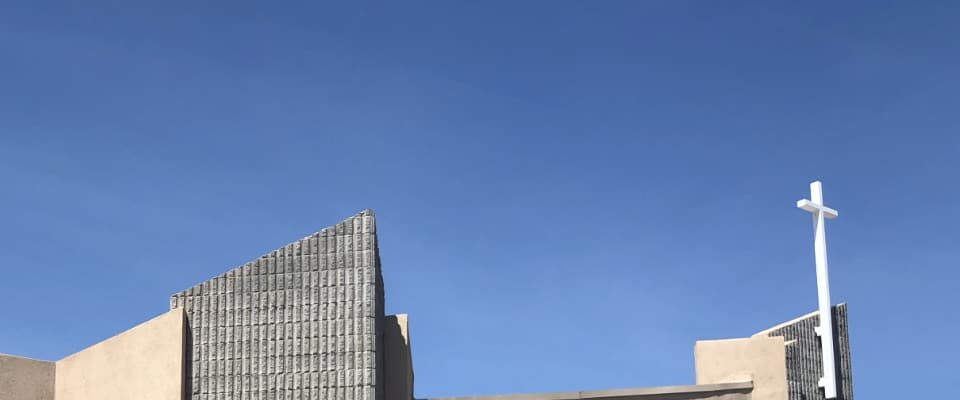 Three Years Since COVID-19
Published March 20, 2023
Three years ago, the world began a furious debate over churches being open during COVID-19. In several countries – and even in some American states – church leaders were ordered to close their doors or else face serious repercussions from governments – even as vaccines and therapeutics became more available to the population. The U.S. Supreme Court even sided on behalf of local government edicts in 2020 before Justice Amy Coney Barrett and the new conservative majority tipped the scales for religious freedom.
Though the United States isn't having a pressing conversation about this issue due to the waning stages of COVID-19, it is vitally important to remember the lessons from the COVID lockdowns and restrictions of 2020, and to resolve to follow Scripture – not our government – when it comes to keeping our churches open on the Lord's Day. Rest assured, as the world and our leaders grow more hostile toward the gospel of Jesus Christ, we and future generations of believers will again face this question and its consequences. We must be more prepared.
At Desert Hills Bible Church in Phoenix, Arizona, we were one of the few churches in the nation that chose not to close our doors for our worship service on Sunday mornings in 2020 despite the government recommending that gatherings of ten or more people be postponed or cancelled. We believed the gathering of the church for worship was essential for the life of the believer and for the community at large. By God's grace, our "small," pre-COVID local body of about 200 people grew over 400% in attendance – in no small part because God used our desire to be faithful to His Word as we kept our doors open.
When our elected officials, whom we respect and for whom we pray as a church, recommended that non-essential businesses and gatherings close to help stop the spread of the virus, we wanted to respect that recommendation. We therefore canceled all of our activities throughout the week. We sought to go to as many lengths as we could to follow these guidelines for the first few weeks as we learned more about COVID-19. When we thought about our Sunday morning service, however, we recognized that it is during this time that the people of God gather as one body with one voice to worship our risen Lord. Sunday morning worship is an essential part of our faith. It is a vital part of our life as the body of Christ. And it is irreplaceable in our community – as we experienced when our church outgrew the campus we owned for the past 50 years.
We looked at the world around us, and we saw that the government required in some cases (and permitted in others) businesses and institutions that are vital to the well-being of the community to remain open. These essential businesses included gas stations, grocery stores, hospitals, home improvement warehouses, and even electronics stores like Best Buy. In a video on his YouTube channel Conversations That Matter, Jon Harris asked a question in response to these essential businesses staying open during the height of the COVID-19 situation: "Is the church more essential than a grocery store?"
As Christians, we would do well to allow that unsettling question to penetrate our minds – especially as the world and church faces future challenges and emergencies that will assuredly arrive in our future. Will we as Christians go to buy groceries around large groups of people but cancel the assembly of the saints for worshiping Christ because we want to avoid large groups of people? Do we truly believe that man does not live on bread alone? And what do we say to one another and to our communities when we treat the church as a non-essential institution? Is the church more essential to us than a grocery store? Than Home Depot? Than Best Buy?
Just because grocery stores are open does not mean everyone should go shopping during a health emergency, before or in the future. The sick and those with underlying health conditions should enlist people to do their shopping for them and stay home. And so it is with the church. During a health emergency, the sick and those with underlying health conditions understandably may decide to stay home and worship digitally via livestream. Other people may have their own reasons for deciding to self-quarantine, and the church should be gracious to her members who decide to temporarily stay home to worship via the internet for reasons they may not wish to share.
But the question still remains – even as the government lockdowns, restrictions, and recommendations are in the past: Is the church more essential than a grocery store? Just because not everyone should go shopping doesn't mean the grocery stores should close. So should the church close its doors because not all of its members should attend corporate worship? Remaining open during COVID-19 was not an act of defiance or rebellion against our government leaders, but an expression of how essential the church is to its members and to the world around us. And the church would do well to re-consider its actions on this issue for future years as new challenges arrive on our doorstep.