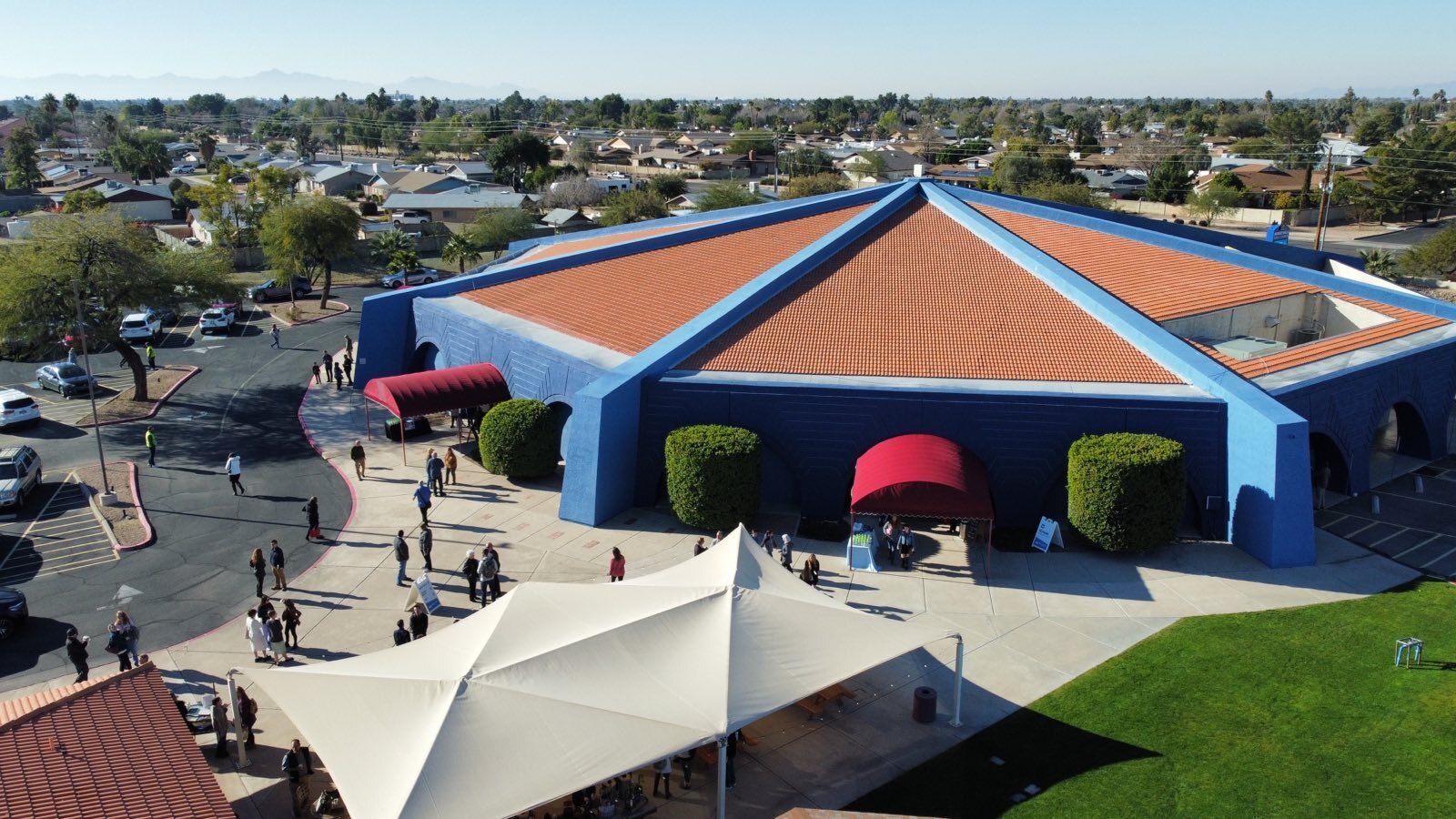 About Desert Hills
Desert Hills has been ministering to the greater Phoenix area for over 50 years. We are a church that is committed to glorifying Christ by loving God, serving one another, and reaching the world with the good news of Jesus' death and resurrection for sinners.
Love God
When Jesus was asked what the greatest commandment in the Law was, He responded by quoting Deuteronomy 6:5, "You shall love the Lord your God with all your heart, and with all your soul, and with all your mind" (Matt 22:37). At Desert Hills, we seek to obey this commandment to the glory of Christ by growing in the grace and knowledge of Christ. This growth happens through the expositional preaching of the Word of God, through Bible studies in small groups, adult fellowship groups, children's Sunday school, men's and women's groups, and any other time we speak God's Word to one another. The goal of our teaching is love (1 Tim 1:5), and that begins with love for God.
Serve One Another
We also seek to love one another, but what does that look like in the local church? In Galatians 5:13, the Apostle Paul wrote, "Serve one another through love." Genuine love for other believers will be expressed in loving service. Desert Hills has a variety of ministries that give us many opportunities each week to demonstrate our love for one another in various areas of service. By ministering to all of Christ's people, our aim is to glorify Christ by expressing love toward His people in service.
Reach the World
Christians are called not only to love one another but to love those outside the church. The most loving thing we can do for our unbelieving neighbors is tell them the gospel of Christ. Jesus commissioned us to make disciples of all nations (Matt 28:19-20). At Desert Hills, we seek to honor that mandate through local missions in the Phoenix metro area and through supporting missions work throughout the world.
Everything about Desert Hills cannot be summed up in writing. We invite you to come and learn more about the Lord Jesus Christ and how He is at work in and through Desert Hills by visiting us for one of our Sunday services.