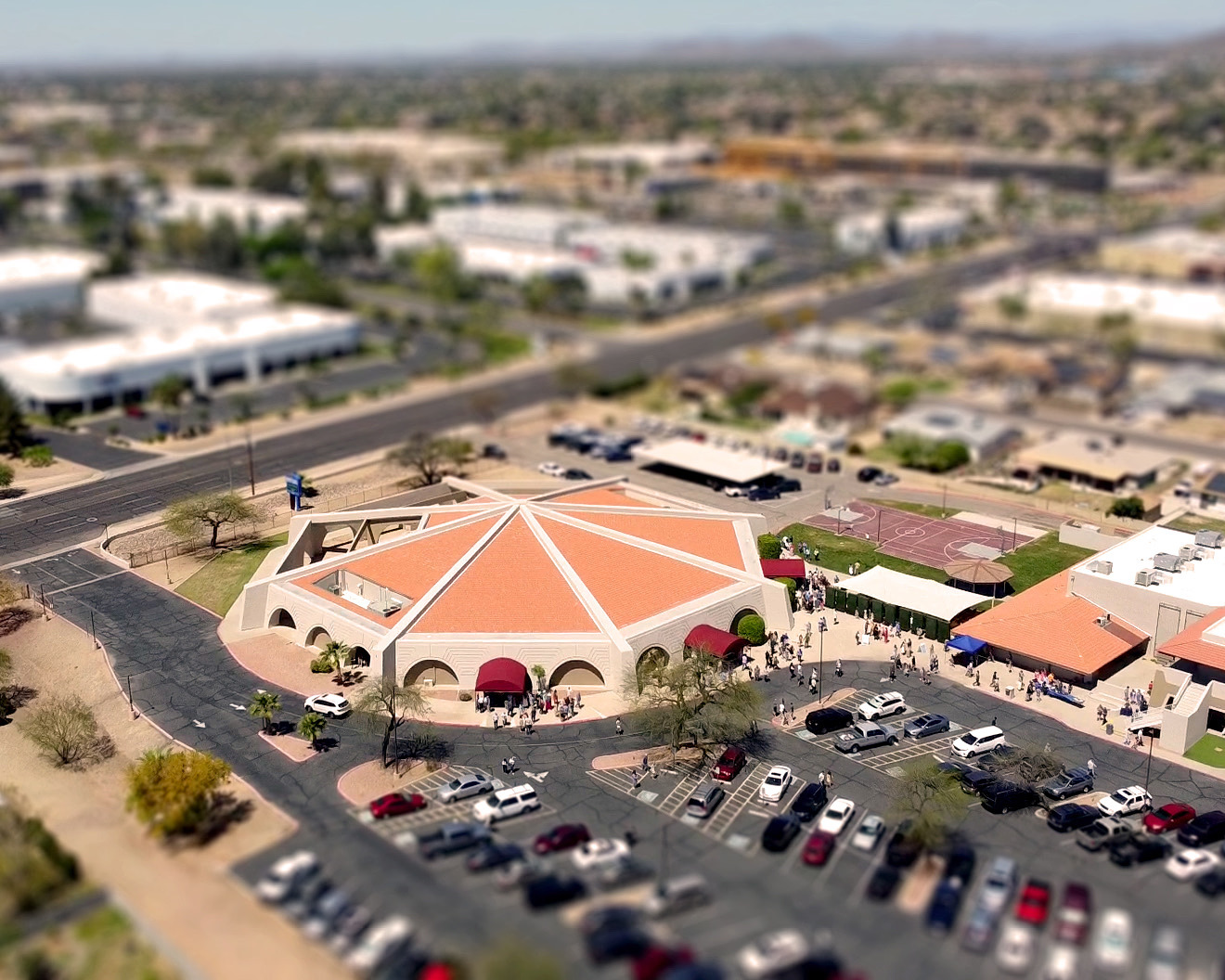 Visiting a new church can be an intimidating experience for many people. When you visit Desert Hills, we want you to feel welcome so that you can focus on what really matters: worshiping the Lord Jesus Christ. Here are some common questions guests often have, along with some answers:
Our service consists of reading Scripture, singing songs both old and new, prayer, and the expositional preaching of God's Word. The first and third Sundays of each month we partake in the Lord's Supper. The typical service lasts about an hour and a half.
No! We give a general word of welcome to all our guests but we will not single you out in any way. There is a connection table in the Worship Center where you can receive a gift and ask any questions you might have about Desert Hills.
You will see a range of different attire at Desert Hills from people wearing shorts or jeans to suits and ties.
For public reading of Scripture and preaching, we use the New American Standard Bible (NASB).
At Desert Hills we believe children are important and we offer a safe, loving, and positive environment for them. All of our children's workers are screened and background checked to ensure the highest level of safety for your children.
All parents are welcome and encouraged to keep their children with them during worship services.
We offer Sunday School classes for children from birth through sixth grade during both Sunday morning services. Our worship center also has a family room for families with little ones learning to sit quietly during the preaching and a nursing mothers room.
We offer an AWANA program on Wednesday nights.
For more information on children's activities please visit our Children's Ministry page.
To find out more about our Jr./Sr. High ministries check out our Student Ministry page.
During worship services, we encourage families to worship together in the main service. Student Ministries meets for Bible study during the 10:30 service on Sundays in room 208.
We provide a variety of groups to be a part of that allow you to go deeper in your study of God's word and relationships with others. There are Sunday Fellowship Groups, Home Groups, Men's and Women's bible studies, Young Married Fellowship, and Young Adults.
Join a small group at DHBC  by requesting to join a group online or visit our Connections Counter outside our main doors to the worship center and let them know which group you are interested in joining. Then, one of our group leaders will contact you.